Our mobile home design ranges
Our exclusive mobile home ranges offer multiple configuration options with an exclusive and unique design. We offer you different ranges so you can choose the mobile home that best suits your needs.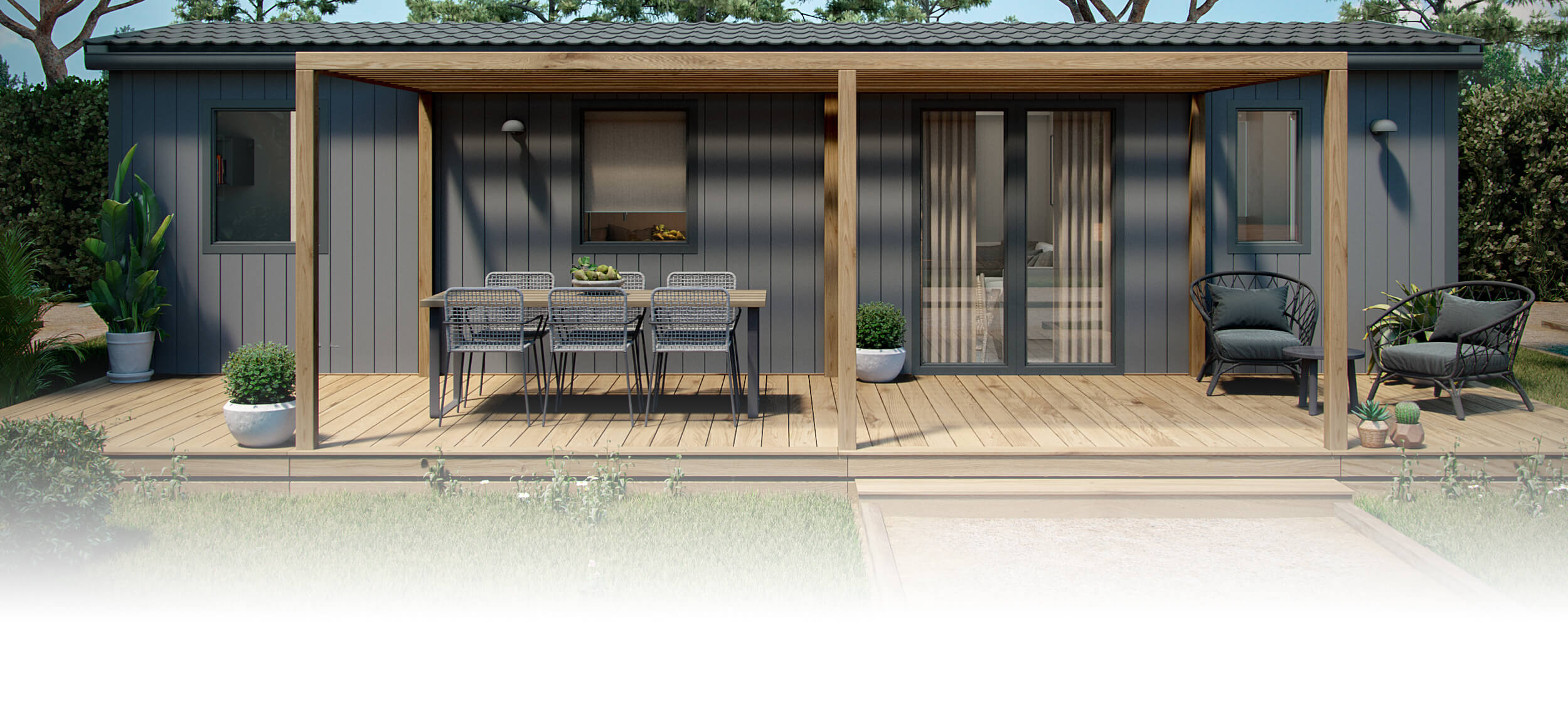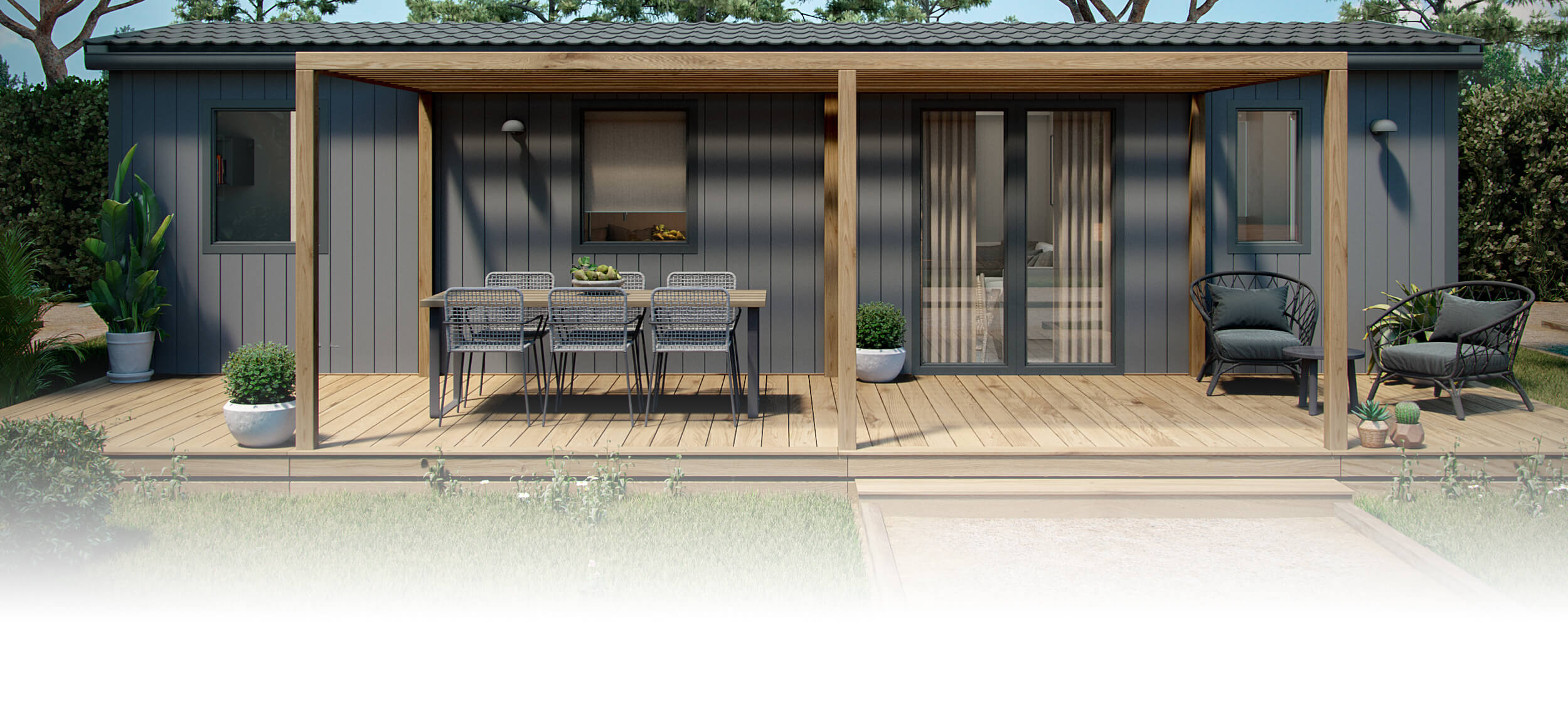 What is a mobile home?
A mobile home is a home that can be easily moved because it has a chassis, wheels and a tow bar for transporting.
Once manufactured, it is brought to its destination.
There's no need to lay foundations or carry out any civil works for the mobile home to be installed. This type of housing DOES NOT NEED A WORK LICENCE, since they do not meet the requirements of the CTE (technical building code), although we advise you to consult the local City Council in case there are any additional requirements.
Specifications
Our mobile homes offer unique combinations with an exclusive and personalised design. All our «Jazz Mobil» modules offer attractive, understated spaces that mingle fashion with art in a new way to experience nature. Each exclusive module is crafted with creativity, quality and enthusiasm.
From 7m x 4m (min.) to 12m x 4m (max.).
A basic design range with customisable interior and details.
The mobile home can be configured to your needs.
Materials and finishes of the finest quality.